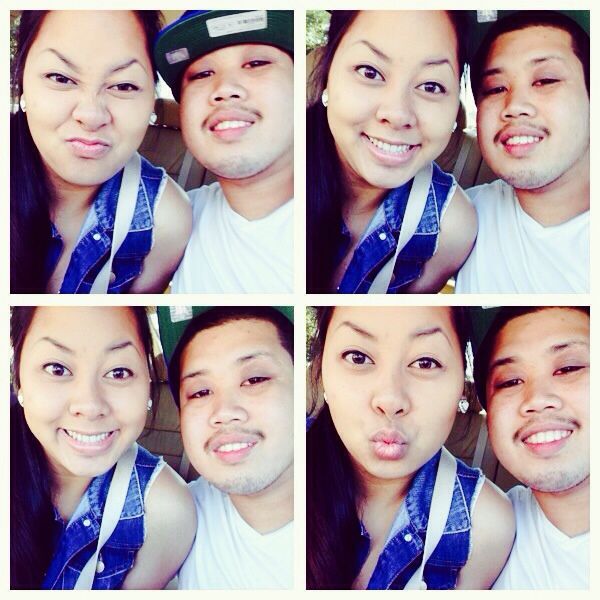 [Thats me on the left and thats my hubbie on the right]
Welcome! I am very excited to begin something new here on blogger. First, I would like to introduce myself, my name is Samantha and some call me Sammie. I'm from Nashville, TN. Yes, I am from the good ole' south, born and raised!
I wanted to start blogging because I love to share the awesome things that I discover. However in the real world, its kind of hard to share these things on a daily basis. So, I thought blogging would be perfect because I would be sharing these ideas with people who actually care and have the same interest as me. Okay, so your probably thinking what is she talking about ideas? Well, when I say ideas I mean everything girly! For instance: makeup,clothes,
accessories, and anything you can possibly think of that is girly! Im the type of girl that likes things simple and easy, but looks like I put in a lot of effort. So, I try to find different types of make up that would help me get ready within ten minutes in the morning. Also, simple but elegant casual clothes that I can easily put together everyday. I mean to be honest, who really has the time to REALLY get ready everyday?! That is why I started this blog to share tips and ideas that help me on a daily basis. I have a pretty busy life, so I don't have all the time to waste. Every single minute counts!
Another reason why I started this blog was because I love to make vlogs with the hubbie on the weekends. Vlogging is just like a blog, but with video! However, vlogging is a little time consuming, so we don't get to put up as many videos, or vlogs as much as we want. Thats when I thought blogging would be great because anyone who watches our vlogs can keep up with us on my blog. You can check out our videos
here.
Thank you so much for reading! :)
Stay tuned for more posts!
Feel free to ask me any questions right
here!
I also LOVE to read comments, so don't hesitate to comment down below!